Melody Johnson
**UPDATED**NEW Facial Regimen to Keep Acne at Bay!
Updated: Sep 16, 2022
As an Amazon Associate, I earn from qualifying purchases. That means I earn a commission from any of the links you click on in this blog. Thank you for supporting me and my family.
**See below for update**
Recently, I feel like I have been taken to a blast to the past, like I am 16 years old again, breaking out like you wont believe! Mainly on the chin and jawline.
Yesterday, when I went to the nail salon, the woman that was doing my nails had the clearest skin. I have never seen skin like this with no scarring. Simply put, her skin was flawless and she and I were the same age.
As she filed my nail ( inside I was cringing--cant stand the way that part feels), I started to think what does she do to keep her skin clean.
So, I was nervous. She did this thing. This sound as if she was disappointed with me with my nails. LOL. I will be going back in 2 weeks but she told me how I can care for them better. "Well, I want to take better care of my face.", I told her. She looked over her narrow glasses and winced a bit. She said. "Do K-beauty. I have done this since I was 7. My mother taught me and I taught my kids. Google it. "
I have tried switching out soaps and thinking its the soap. Sadly it was my skin care regimen. I did three things:
Wash with face soap

Apply toner

Apply moisturizer (body lotion)
Simply put this is not enough. So, I Googled K-beauty.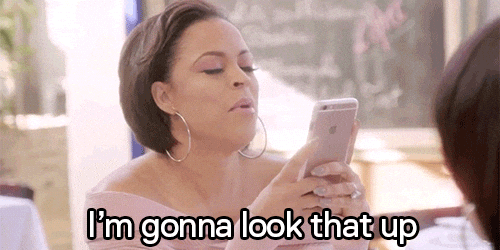 K-Beauty is a full self care skin regimen done daily. Now it can be pretty intense. You have up to 12 steps for skin care. You can read more about that article here: https://www.healthline.com/health/beauty-skin-care/korean-skincare-routine#korean-skin-care-steps
These are the 12 steps that I will attempt only on weekends.
12-step K-Beauty Routine


felt like I was massaging my face with straight up olive oil. but it washed off. Its very different from anything I ever felt when applying and washing off. It washed off with ease!
2. Water-based cleanser (Had Thayers's Cleanser, but you can use Neutrogena)
I originally used Thayers pH balanced daily cleanser but I can't seem to find it on Amazon. but I would recommend this soap as I have used it daily to combat acne.
3. Exfoliant -Neutrogena oil-free Acne Wash
I have used this. It has a interesting scent but I like how the granules are not rough on my skin even though it is an exfoliant.
4. Toner - Thayer Unscented With Hazel (No alcohol)
No weird smell and this contains no alcohol so that means your skin will not dry out.
5. Essence - (Bliss Clear Genius)
I am a big fan of BLISS. When I lived in New York, I remember visiting their spa in Manhattan. I remember spending about 120.00 for a massage and it was the BEST experience I had. It was my first massage and I remember being offered the softest robe, getting a glass of Champaign in the waiting room with chocolate covered cherries and waiting in a semi dark room scented with vanilla. I remember the first 5 minutes and going to sleep. It was an hour massage. Using this product brought me back to the massage table as they used a similar smelling product on my face. This product is half toner half serum that helps to clear your pores.
6. Treatment -Naturium -Vitamin C Super Serum
I never had this as part of my skin care regimen. In fact, I heard of them but never knew what it was or thought to use it. This helps to repair damaged skin and preventing acne.
7. Sheet mask Coconut Sheet Mask
I wanted to put my "popsicle" pineapple mask up here but Amazon does not sell it. I will have to ask my mom to put it in the mom box. This is a product I would buy for myself since its specifically for hydrating the skin. That means no bags under the eyes and plumping the skin up to look fresh and alert!
8. Eye cream Olay Ultimate Eye Cream
Getting rid of eye baggage. I have not seen a big difference yet. but I will do a side by side picture later to see if there was changes.
9. Moisturizer - Naturium Multi Peptide Moisturizer
Thick cream that you can put on and takes some sime to absorb a bit more into the skin. It was worth it.
10. SPF -Hawaiian Tropic Mineral Skin Moisturizer
This is another favorite product. I never used SPF after this but it makes sense to prevent those crows feet from occurring.


Keeping the oils at bay, use Thayers facial mist. It is rose scented and it a perfect way to end the treatment. :-)


One of the best treats to use in the evening. This Gua Sha and jade roller will help you to feel and experience pleasure on another level! Never would I think that a facial massage would matter, but it will relax you!
So, I am going to aim for the 7 steps which include the following:(will update with links later today)
Oil-based cleanser (never used this--I thought since I am prone to oily skin I would not need this. Nope. Learned that if you have oily skin that means you need more moisturizer.)

Water-based cleanser (just got one in the mail - Thayers!✨)

Toner - (Thayers✨)

Essence (Never used this or heard of this--its a cross between a toner and a serum)

Treatment (a serum that focused on wrinkles or acne--acne for the win!)

Eye cream (We gotta get rid of the baggage. Have a Neutrogena one!)

Moisturizer (I have been using body lotion 😳)
Join me this weekend vlog video on my K-beauty regimen! Will post a short on it tonight since my data got corrupted :-(
**UPDATE - I have used this treatment so far since Saturday and my face is softer than it ever has been. No breaking out that much, but I think that is a hormonal thing. Or I need to lessen stress levels.**
I will see if I can find cheaper products to use for the same 12 steps for K-beauty for you!
Mel-