Melody Johnson
8 Steps for a Successful Pumpkin Carving for Kids
Updated: Sep 16, 2022
As an Amazon Associate, I earn from qualifying purchases. That means I earn a commission from any of the links or advertisements you click on in this blog. Thank you for supporting me and my family.
P
umpkin carving is a popular activity for the fall. It's easy to do, and doesn't require any experience. Put your artistic skills to the test by using a basic pumpkin carving kit!
This blog post will help you, step-by-step, to make the perfect carved pumpkin!
#1 - Buy these items before you begin
*bowl (you'll need this later!)
#1- Choose Your Pumpkin
A good size for a jack-o'-lantern would be about 3 to 5 inches in diameter. You can choose a smaller one if you want to do something small like an owl or cat face. However, it should be firm and heavy for you to handle it. It would also be better if it has a nice stem so that you can later use it as an outdoor candle holder.
#2- Area Preparation
Lay out that disposable table cloth! Things will get messy and you want a quick way to clean!
#3- Cut the Top of your Pumpkin
Try your best to make the top wide as you will need to take out the inside part. But not this wide!
#4- Scoop Out Inside Stuff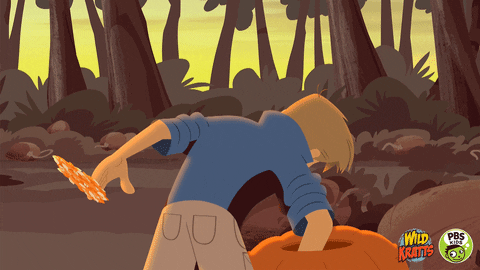 Scoop out the inside of the seeds and place in a bowl (DO NOT THROW IT AWAY!)
#5 - Remove Parts from Jack O Lantern Carefully
This is important since you might not want it to break!
For smaller kids, you can always choose the My First Pumpkin Paint and Sticker Kit!
#6 -Get a Stencil for your pumpkin!
Use this Awesome kit! This is what I am using for our Amazon Live!
With the Pumpkin Masters Contest Winner Stencil, choose on and tape it on your pumpkin.
You can do this two ways:
#1- Poke holes all the way around the stencil and cut it with the pumpkin knife
#2 - Just cut it out (I opt for #2!)
#7 - Add the Floating Ghost illusion Decorating and lighting kit for a "spooky" effect!
#8- Use Vaseline
Have your child smooth out the inside carved and outside carved parts with a little bit of Vaseline!! That is going to help prevent mold and other gross things from happening to the pumpkin (at least until Halloween!)
#9-Light Up Your Jack O' Lantern!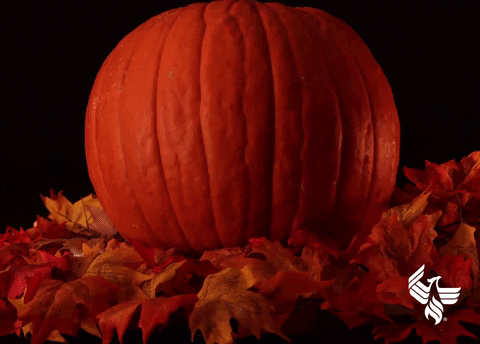 For safety purposes, we opted to use a battery operated light (instead of a candle) to prevent fires!
You might be wondering, okay Melody, I did all the steps, but what do I do with the seeds?
#10 -Rinse off the pumpkin strings and keep those pumpkin seeds to roast later!
I have a few varieties you can use to season it! Save seeds in a zip bag and use them for tomorrow's post!
Hope you enjoyed this DIY Halloween pumpkin carving seasonal activity with your child!